TwistieMag Ideas
5 Things You Didn't Know You Can Do With TwistieMag®
Lisa's Top 5 
Twistie Tips
1.
Make a convenient charging station on your desk, end table, or nightstand.

Wrap a TwistieMag® magnetic twist tie around near the end of your charging cord to keep your cords from falling behind (example photos below).
2.
TwistieMag® is an easy and practical way to secure curtains and drapes.
Use Twisties as curtain tie-backs to keep them open during the day, and use them as magnetic clips to keep them closed at night.
3.
Absolutely indispensable for travel.
 Twisties stick to anything magnetic (steel/iron), but also stick to themselves very well. Perfect for keeping things together and organized on hectic travel days.
4.
Hang your child's artwork (or, in my case, GRAND-child) on your walls damage-free.
Twisties are strong enough to hold their masterpiece right to painted metal corner bead and drywall screws that you can't even see!
5.
Colorful TwistieMag® ties are great for keeping drinks organized.
  Having a party? Mark your guest's wine glasses. For everyday use, mark the kids' open water bottles in the fridge to keep them from getting each other sick. (the same concept works great in the fridge at the office)
Magnetic Cable Management & Charging Convenience
You can make your own "charging stations" using TwistieMag® as a way to keep your chargers organized and within easy reach on your desk, end tables, nightstand, etc. 
Wrap a Twistie around the wire near the charger end and use it to position your charging cord on your desk in a way that holds it up above your desktop and within easy reach - and keeps it from falling back behind your desk. You'll have to either find something metal to "stick it" to, or use the magnets as a
clip
to hold your charging cord in place.
Quickly Secure Your Curtains and Drapes
With TwistieMag®, you have the ultimate easy and practical way to secure your curtains and drapes.
During the day, use Twisties as a magnetic tie-back to hold your curtains and drapes open. At night (or when you need some shade), use Twisties as a magnetic clip to secure them shut.
TwistieMag® Makes A WONDERFUL Travel Companion
You know those travel days where you just can't keep things together? Allow TwistieMag® to help! Twisties are unbelievably handy when you're traveling at keeping all of your charging and device cords organized and together.
Since Twisties have the strong magnets embedded, they not only stick to metal things, but they connect to themselves quite nicely, allowing you to keep your different cords separate, but still together.
Stick them together (as in the photo on the right) or magnet them to things in your purse or backpack, like the little straps and clips on the inside. It's great to be able to find the charging cord you need right when you need it.
Hang Your Kids' Artwork Damage-Free
Have kids? Grandkids? A significant other? Use your TwistieMag® to hang art masterpieces (or "honey-do" lists) on your walls without nails, hammers, screws, and screwdrivers. 
Grab a Twistie and clip the paper in between the magnets. Then "stick it" to your wall over the corner bead (most drywall corners have a steel strip), or move around the wall slowly until you find a drywall screw (also under the paint). The TwistieMag® magnets will stick to it right through the paint and drywall.
Also works great for notes, honey-do lists, a couple-dollar tip for the pizza delivery guy, etc. The magnets also stick well to the fridge, locker, whiteboard - anything magnetic!
<-- Note: This is actual artwork from my grandson... He's so cute 
🐻
Is This My Drink Or Yours?
Never again will you NOT know the answer to this question. Having a party? Use Twisties as magnetic wine glass markers and give your guests their favorite color. Now you can keep everyone's drinks separated, and keep
that one guy
from drinking everyone else's wine when they're not looking.
Not only for marking wine glasses, help your kids keep their germs to themselves by marking their drink bottles in the fridge.
Note: Yes, Twisties work well when they're cold. In fact, cold magnets are
stronger
than warm magnets. 😊
6-Packs & 10-Packs - In 20 Vivid Colors!
Introducing
Our Newest Product!
Longer. Stronger. Stretchier.
TwistieMag® Plus
Super-strong. Super-stretchy. Our new "Plus-Sized" version of an old favorite!
12 inches long - stretches to 28 inches!
In the bathroom, organize hair dryer and straightener cords

In the garage, declutter extension cords, air hoses, hang tools
Decorate your locker or fridge
Anything else you can imagine!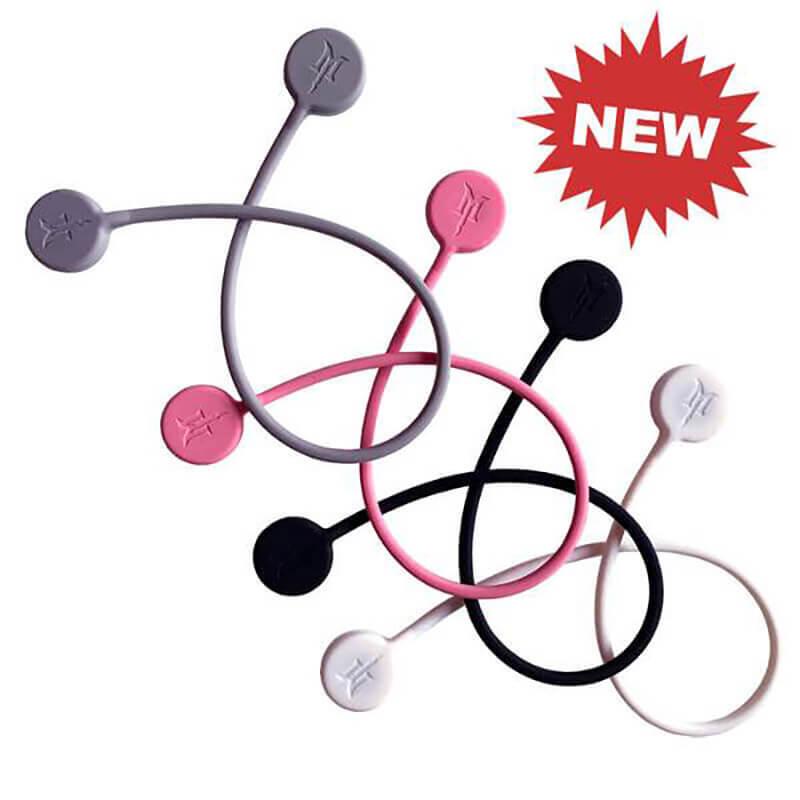 What People Are Saying...
Monster deals, new product pre-sales, and fun giveaways and contests. Right to your Inbox.
:|zpendofcontent|: